The automobile sector is in two categories, free and paid services. In most cases, you get free service within one year of buying your motor vehicle. The paid services generate revenue for a workshop owner, but the free services do not create income. But if you can impress your client during their free service period, you will likely retain them as clients after the period lapses.
Your workshop's profitability depends on customer retention strategies, customer service, revenue stream expansion, and cost-cutting strategies. This article looks at some ways you can boost your automotive business profit.
1. Vehicle Inspection
If a customer has a mechanical breakdown days or moments after visiting the workshop, it dents the workshop's reputation. After every repair, your staff should inspect the car for any other problems that might have yet to be spotted and inform the client.
Most clients prefer having the problems sorted rather than scheduling another visit to fix the new issue. You should also share the repair services report with your client for transparency and customer satisfaction.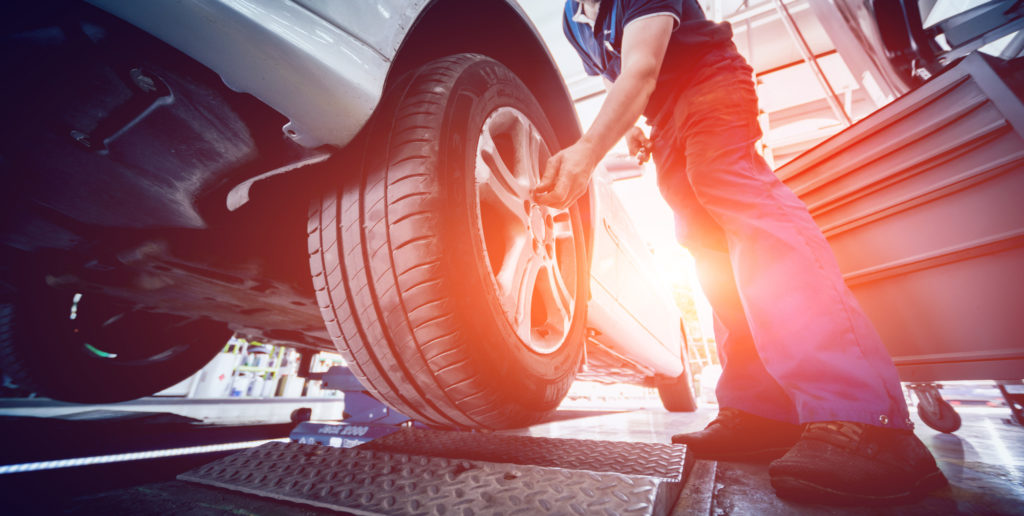 2. Provide Auto Fix Financing
Most automotive businesses will focus on prices to give them an advantage over the next-door workshop. Offering automotive repair financing will provide you with an edge over the rest instead of a price reduction. You can make the service available to your service customers.
3. Minimize Marketing Costs
The objective is to retain your client base majorly. Marketing is costly, so instead of implementing marketing initiatives to bring in new clients you're not sure will stay for the long term, have strategies to retain the existing ones.
You can adopt cheaper marketing plans, like introducing referral programs for your clients. You can offer small discounts for every new customer they refer. You can also choose to put up adverts on local advertising platforms. These are cheaper yet very effective ways to market.
4. Diversification
Besides the services you currently offer, you can diversify by including different products and services that can increase your revenue. You can include car tire repair services or car cleaning and make use of state-of-the-art equipment and parts like DPF cleaning systems. You can also add a body shop, a car restoration area, or sell car accessories like GPS navigation systems, car floor mats, and seat covers.
Some of the above services will need you to have highly skilled staff so that your service quality isn't compromised.
5. Create A Schedule
A schedule is essential because it ensures your staff completes all the repairs and services. It also allocates enough time for the repairs. Ensure the waiting time is minimal. You can allot sufficient time for each service based on previous servicing and repair times. Set daily goals for your technicians and assign them their duties based on their skills to avoid any mishaps.
6. Have A Service Warranty
You should have a service warranty guaranteeing your clients' quality without reducing your profit. Once a motor vehicle reaches 36,000 miles or three years, it automatically loses its factory warranty. That is why a customer warranty will come in handy for your clients.
A warranty is also a way to encourage your technicians to give their best service and acts as a marketing tool.
7. Have Customer Loyalty Programs
One way to improve customer retention is to have customer loyalty reward programs. You can introduce discounts for repeat clients, a loyalty points scheme, or even offer free mechanical diagnoses for loyal clients. Loyalty programs not only encourage them to come back but also improves your brand awareness.
8. Get a Reliable Daily Monitoring Software
It's crucial to have a tool that helps you monitor the daily running of the workshop and identify any loopholes, if there are any. You can find reliable workshop software that handles invoice generating, accounting functions, spare parts inventory management, bookkeeping, and sales activities. The software reduces your labor costs and increases your profit.
9. Flat Rates For Regular Service
If you manage an automotive workshop, boosting your business may seem daunting. One way to make sure customers and their vehicles keep coming back is to introduce flat rates for any recurring services and inspections.
A linear rate pricing model is a structure that enables your clients to pay a fixed rate for a service no matter how much of the service they use. It encourages your customers to come back for additional services. You can set a flat rate for a service like a diagnosis regardless of the vehicle model.
By establishing standard prices for regular maintenance, customers know exactly what to expect financially and allow you to plan accordingly, too. Furthermore, flat rates ensure complete transparency with pricing, giving customers the assurance that there'll be no unpleasant surprises when it comes time to pay the final bill.
Conclusion
Good service performance is vital to customer satisfaction and retention. Make sure your technicians undergo regular training to keep up with the industry's changing trends. Some diversification options will also require hiring experienced professionals for quality service. Competent staff will give you an advantage over other workshops in the same niche. Lower your labor costs as well for maximum profit margins. With the above tips, you should see an increase in your revenue.