The startup scene in the United States is a vibrant and pivotal industry for the global business ecosystem. Characterized by a spirit of innovation and entrepreneurship, it has become the birthplace of many of the world's most revolutionary technologies and business models. The U.S. benefits from a robust infrastructure for innovation, including a network of world-class universities, a diverse talent pool, and access to venture capital, which has positioned it as a fertile ground for startups.
From the bustling urban landscapes of Silicon Valley, New York City, and Boston to the emerging hubs in Austin, Denver, and Miami, the U.S. startup scene is diverse and dynamic. In the U.S, entrepreneurs can tap into a culture that not only values but celebrates risk-taking and disruption. The regulatory environment, though complex, is conducive to the establishment and scaling up of new ventures, with various incentives for small businesses and investors alike.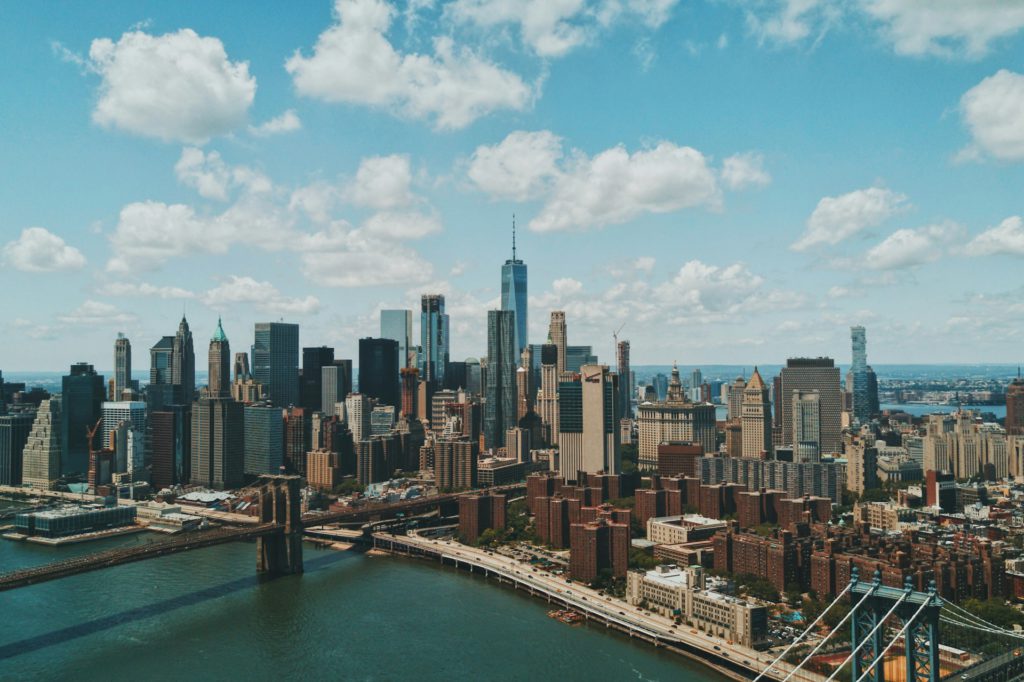 Moreover, the U.S. market itself presents a vast landscape of opportunities, with its massive consumer base and a strong preference for technological adoption. Startups in the U.S. are not just reshaping industries; they are redefining the very way we live and work, driving forward advancements in fields such as artificial intelligence, biotechnology, clean energy, and digital commerce as well as many more. This has created a business climate that thrives on continuous innovation, where the next transformative idea is always on the horizon.
Contributors and Authors on Beststartup US
Our Mission
I believe that the true road to preeminent success in any line is to make yourself master of that line.

Andrew Carnegie
Established to bring light to startups out of the U.S. and provide our readers with data-driven analysis, interviews, and startup-related news to allow for the startup industry to flourish and grow. Here at Beststartup U.S, we have a simple and profound purpose – To showcase and help U.S. startups launch, grow and become successful.
We aim to boost inbound investment into American companies and startups by addressing the information asymmetry between small innovate startups and institutional investors.
Beststartup US Journalistic Principles
Our team of journalists and contributors are steadfast in upholding the utmost standards of ethical practice in our reporting. We are committed to conserving a legacy of integrity that stands firm, driven by a stringent code of conduct that resonates with the core values of journalism. Our dedication to transparency and honesty is unwavering in our dealings with colleagues, competitors, sources, subjects, and our readership. We nurture a professional culture where ethical queries are welcomed and tackled, empowering our team to safeguarding the ethos of our reporting.
Innovative Content
At BestStartup US, our quest is to unveil and spread knowledge and stories that enhance and grow the prospering Startups industry in the US. We strive to convey these concepts with exceptional clarity, providing a platform for thoughtful and strategic engagement, exchanging ideas and useful information that can facilitate any startups that require it. Through meticulous analysis, dialogues with industry leaders, and sharp commentary, BestStartup US delivers informed, global perspectives on matters that are essential to diverse businesses and entrepreneurial ventures that are starting out in the U.S.
Commitment to Transparency and Accuracy
Our reporting is rooted in a commitment to upfront and clear journalism. We engage in comprehensive research to confirm the credibility of our sources and ensure that all parties involved in our stories are given an equitable opportunity to respond before publication. Our loyalty is to the truth, without any concealed motives. We are scrupulous in crediting every questionable fact to its origin, persistently preserving impartiality and balance in our reporting.
Continuous Learning and Improvement
Within the ever-evolving realm of journalism, we embrace continuous growth. Our resolve to learn, adapt, and enhance our journalistic practices is constant. The input from our readers is not merely received; it is a crucial component of our progression and our pursuit to better serve our audience.
Accountability
Here at BestStartup US, responsibility is the bedrock of our work. We take complete ownership of the content we circulate, and should errors arise, we are committed to correcting them promptly and transparently. Our allegiance to integrity confirms our status as a reliable and authoritative source in the field of US Startups.
Interested in Contributing to BestStartup US?
We consider every correspondence from our readers and subscribers to be of the highest priority. Rest assured that your messages will be carefully considered by a member of our team equipped to address your queries or concerns. For those interested in contributing, please review our guidelines for contributors. If you have any stories or topics you wish to bring to light, please feel free to reach out to us at [email protected].