Starting a business is an exciting and challenging attempt, but it can be even more difficult to scale it and make it successful. Scaling a startup requires careful planning, strategic thinking, and a lot of hard work. It's crucial to have a clear understanding of your target market, your competitive landscape, and your own strengths and weaknesses. This article details crucial tips that can help you scale your startup business and take it to the next level.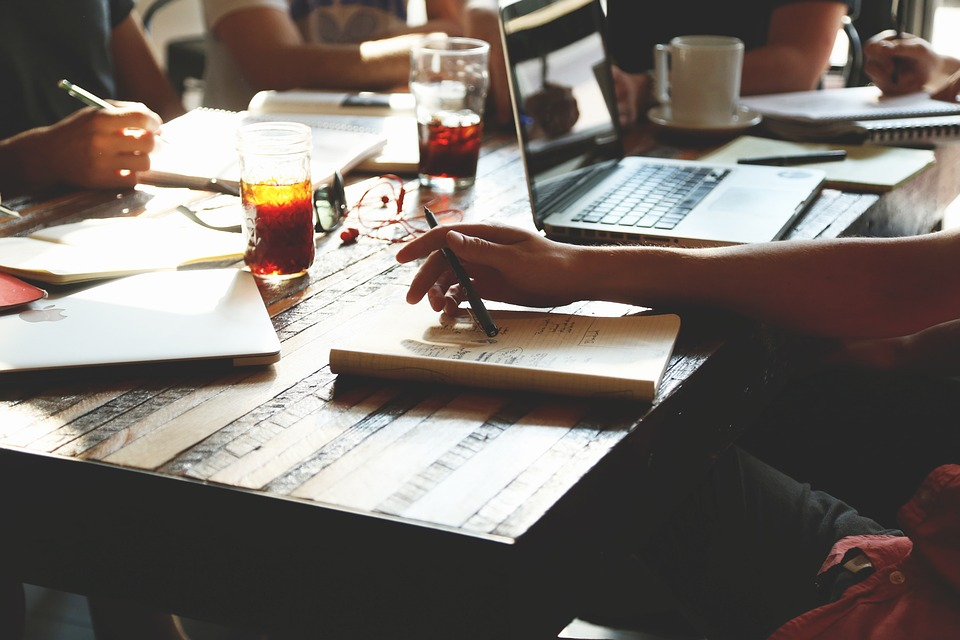 Develop the Right Strategy
While rolling out your strategy, consider long-term goals that will help you grow and scale your business. Start by defining your unique value proposition to ensure your products or services stand out from the competition. Consider how to position your products or services in the market and determine what sets them apart.
Once you have your unique value proposition, decide on the target market for your products or services. Identifying your target market can help you to develop marketing plans and identify potential customers. Consider how you will acquire new customers, retain current ones, and how you will use customer feedback to make necessary changes. Create an action plan outlining the steps required to reach your growth and objectives. Ensure the plan includes measurable goals, tasks, and deadlines.
Prioritize Customers
Focusing on customer experience increases customer loyalty and satisfaction, which in turn helps you to grow your business. Ensure that your customers are receiving the best possible experience, and ensure that you are actively listening to their feedback and addressing any issues they may have quickly and efficiently. If a customer has a positive experience with your product or service, they are likely to spread the word to their friends, family, and peers.
Focus on improving the customer journey by optimizing the onboarding process. Ensure that you have a comprehensive customer support system in place to handle any inquiries or complaints. Focus on delivering value to your customers through consistent quality products or services that meet their needs and expectations. Use data-driven insights to continuously optimize customer experiences. Analyze customer behavior and surveys to gain a better understanding of what your customers want and need from you.
Invest in Technology
Technology helps businesses to automate processes, increase efficiency, and access data that can inform decisions. Investing in technology can help a startup business scale quickly, improve operational costs, and stay competitive in its industry. When investing in technology, consider what type of technology will best fit your business needs. You may want to consider investing in software tools that can help you to streamline operations such as:
Customer relationship management software (CRM)
Accounting software
Marketing automation software
E-commerce solutions.
Cybersecurity is critical to protect sensitive data and customer information, as well as prevent any malicious activity through an internal network monitoring system. Consider investing in a reliable customer support system to ensure that customers have an easy way to reach out with questions or concerns. Having a customer support system in place can help build trust and loyalty with customers, making it easier for your business to grow.
Improve Marketing
Without marketing, customers are unable to find your business, and you won't be able to reach them. However, if you invest in marketing, you can tap into new markets and build customer relationships that last. Here are some tips for improving your marketing efforts:
Understand your target market: Knowing who you are targeting is key to creating effective marketing messages. Take the time to define your target audience so you can tailor your campaigns around them.
Develop a brand identity: Create an identity for your business that resonates with your customers. Focus on developing a logo, website, and other visuals that accurately reflect who you are as a business.
Utilize multiple channels: Don't rely on one channel, use multiple channels such as social media, email, and content creation to reach more people and engage with them.
Set goals: Determine how many leads or conversions you want to generate each month and measure your progress toward those goals.
Track results: Use analytics tools such as Google Analytics or Adobe Analytics to track metrics such as impressions, clicks, and conversions to make informed decisions about what works in your marketing campaigns.
Grow Your Team
As your startup grows, you'll need more help and resources to manage your operations. Growing your team is a crucial part of scaling your business, and it can be done in a variety of ways such as:
Hiring full-time employees: Consider carefully the role and job description of the position before making any offers to avoid risks.
For record keeping, learn how to create pay stubs for easy tracking of employees income, taxes, tips, and commissions.
Develop a recruitment strategy that will help you find the best talent for the job.
Consider bringing onboard contractors or freelance workers to help with specific projects or tasks as a cost-effective way to access additional resources when needed.
Track Key Metrics
Knowing what works and what does not work can help you make informed decisions to improve your business and ensure it's on its existing trajectory. When tracking key metrics, ensure you're tracking the right ones that are relevant to your business. Depending on your industry and goals, some of the crucial metrics may include:
Customer acquisition costs
Customer lifetime value
Customer satisfaction scores
Website traffic and conversions
Sales and profits
Endnote
Scaling your startup business is a difficult task that requires strategic planning and hard work. From developing a solid business strategy, to building a strong team can help you take your startup to the next level. Scaling a business is a continuous process and requires patience, persistence, and the ability to adapt to change. With these tips discussed, you can ensure the successful scaling of your startup business and gain the rewards of success.