To those who are looking for funding, worry not for there are many credit options available out there. Obtaining a loan from a lender is one clear cut option an individual can take.
Yet loaning money from a lender takes time. There's a whole process followed by different parties in the lending process, from the application down to the loan approval.
One of the first steps in the lending process that you should know about is prequalification. But what is it and what is its role in the lending process? Keep on reading to find out more.
What Is Prequalification?
Prequalification is a must-have for those who are looking to make big purchases like a property, a car, and so on. As an example, in mortgage lending, borrowers who undergo prequalification give a signal to the seller of the house that the buyer is likely to secure financing. Sellers are required to ask the would-be buyer a prequalification or a preapproval letter before they accept the offer presented to them.
What Happens During Prequalification?
Prequalification is a requisite for getting approved for loan of any purpose – mortgage loans, car loans, personal loans, business loans, and so on.
When applying for a loan, you must provide the lender with information concerning your financial health. The details may include your assets, income, and debt all compiled in a credit status report. If you're not a first-time loan seeker, your lender will pull out your previous loan information along with your personal and financial details in their system.
Besides all the information you've provided, lenders include soft credit reports to get crucial financial information about borrowers like you. With soft credit pulls, do keep in mind that most lenders are affiliated with big credit reporting agencies wherein they can easily look up your credit health without adversely impacting your credit standing.
Then, the lender will store and run all your financial information in their system to determine your credit worthiness.
Finally, the lender will give you a prequalification stating how much amount you might be able to borrow and other crucial details about the loan term such as interest, loan maturity, and others. It must not be mistaken as a guaranteed loan offer though.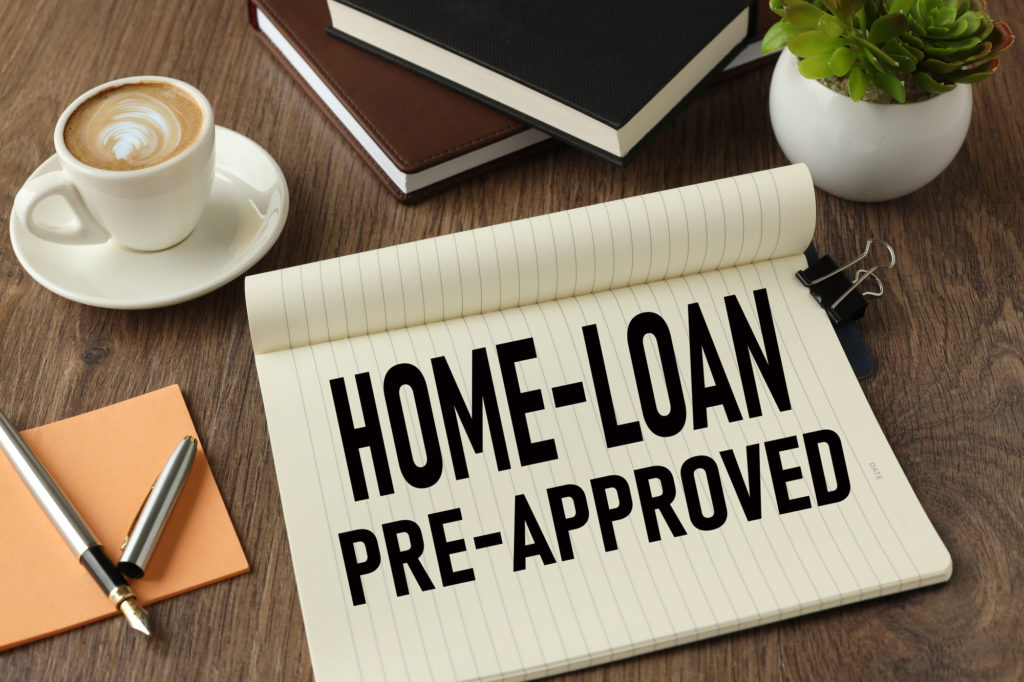 What Is A Soft Credit Check?
During prequalification, lenders perform a soft credit check of your capacity to loan and repay based on limited information about your credit. Also, called soft credit pulls, lenders who need to check your current credit standing will ask affiliated credit companies about the data. It in't for approving new credit.
On the other hand, a hard credit pull happens when you apply for credit, which is different because soft credit pulls are mainly for preapproval. It means that soft credit checks don't ensure that your application will be approved right away. Before you apply for a loan, ask your bank or lender if the process involves a hard or soft credit check because it varies from one lender to another.
Unlike a thorough credit check, soft credit checks don't harm your credit score. When a hard credit check is initiated, it raises questions about why you applied for credit. A new credit line may indicate the possibility of previous ones being used up too that can warn the lender of how much and how often you keep opening new credit.
In What Instances Are Prequalification And Soft Credit Checks Are Utilized?
Soft credit checks and prequalification are utilized in different scenarios.
For example, landlords can seek soft credit information on a potential tenant to help them decide if they can pay monthly rent regularly. Soft credit checks won't impact the borrower's score or appear on a credit report.
In fact, there's a number of lenders or creditors who actively seek out those with a good credit history. They form relationships with credit agencies to get a list of individuals possessing a credit score within their preferred range.
In personal loans and credit card applications, prequalification and preapproval are interchangeably used. But the difference is that the lenders will only investigate your income and credit in prequalification. With preapproval, lenders will be requesting income tax returns and bank statements. Prequalification often gives instant results, while it may take days for the lender to complete the application review.
The Importance Of Prequalification
Here are the pros of getting prequalification before applying for a loan:
You Can Get An Estimate Of What You Can Afford
In mortgage lending, for example, buyers often hunt for a new home without considering what they can afford. They need to seek a reputable lender to get prequalification so they can check the price range of homes that are right for their budget.
Plus, getting prequalified gives the seller the understanding that you're a serious buyer. You can gain more leverage than the other buyers also eyeing the property. If they have no prequalification, the seller will likely prioritize you.
It Allows You To Decide If You Can Afford It
In the case of applying for a personal loan, prequalification is a stage that gives you a chance to review the terms of the loan and what they entail should you accept them. The terms consist of a monthly repayment with interest, and you must make regular repayments. Knowing how much you need to repay monthly allows you to calculate your budget beforehand to ensure you have enough to repay your loan.
Prequalification is when you can decide whether to commit to the loan terms being presented to you. At this point, you can proceed if the payment terms are to your liking. Some lenders will still make different offers that change the terms that may be agreeable to you. You still get more time to decide whether to pursue the loan.
You Can Obtain A Limited View Of Your Credit History
While it may not be a full report, getting a prequalification can lend you a brief view of your credit history. Soft pulls allow lenders enough information that contributes to your decision to get approval for your application. You'll get information about your payment history, credit, a six-month worth of public record information, and financial data on anyone you have connected to.
A prequalification can inform you how many offers you can make for your desired property. Knowing your current purchase limit, you can confidently talk to the seller because you know you're likely to get financing for the home.
Knowing your purchasing limits can help you negotiate the price being asked as well. Negotiations can last for a few hours, but you'll be able to push for what you can afford. It gives you leverage over other buyers who have not yet prequalified because you're already ahead and can plan your negotiation.
You Can Improve Your Credit
Lenders only sometimes approve applicants even after undergoing the prequalification process. But it allows you to get ahead of all the possible issues that you've got.
Once you begin early, your lender will offer information on what you need to improve about your credit. You can start making plans and working hard to be a qualified borrower. Whether for a mortgage, personal loan, or credit card, you can get more time to earn credit improvements and gather enough funds for a home downpayment if you're applying for a mortgage loan.
Knowing the benefits of prequalification can help you plan better if you need time to improve your credit. It's best to seek prequalification at the earliest time for you if you plan to take out a loan.
Prequalification For Different Loan Types
Depending on the type of loan you need, there are different requirements for prequalification. Below are loan types and the prequalification requirements of each.
Prequalification For Mortgage
Prequalification is the early stage of your home-buying journey. The lender will estimate how much you can borrow to afford the house of your dreams. If you're given a lower estimate, that at least gives you a price range allowing you to seek other properties you like. And it allows you to postpone the loan until you have enough budget to qualify for more considerable funding.
The lender will investigate your credit history, so working on your finances is better before heading to a bank or a private lender. A higher credit score could land you a larger estimate. Yet it's important to understand that this is yet to be the preapproval stage wherein you're closer to getting the mortgage loan you need too. There's still no contract in place at this point. Still, a prequalification can get you the information for your needs.
Prequalification For Personal Loans Or Credit Cards
The lender will have you undergo prequalification to get a view of your creditworthiness. Consumers apply for loans or credit cards and initiate the prequalification by giving specific details that banks, lending companies, or credit card companies need. They can be your name, phone number, and email, and they can vary from one institution to another. You have to give information about your monthly income, savings, rent, and more. It's common for lenders to do soft credit pulls too.
Once you pass the prequalification process, the lender will proceed to a thorough credit inquiry, where you need to submit official documents that may affect your credit score. That's also why it's better to assess your options first while still in prequalification since the price you pay can be high.
Prequalification allows borrowers to decide whether to take on a mortgage, personal loan, or credit card application. For the lender's side, the prequalification enables them to do soft credit checks as a first layer of financial protection by getting information on the loan applicant. It helps them decide if the person can return the money with interest if they approve the application.
Takeaway
In mortgage, personal loan, or credit card applications, prequalification allows the lenders a primary glimpse into the borrower's financial health. Depending on the type of loan, the customer will initiate the prequalification process to see if they may qualify for a loan and how much they can borrow depending on the details they provide.
Lenders do soft credit pulls that don't harm the credit score, and the borrowers can view their options and decide if they will pursue the application based on the terms. At this point, no strings are still attached, and the lender can even offer advice on how the customer can qualify for the loan.