It's an exciting time for online gambling around the world — but especially in the US. For online casino fans and sports fans, 2022 is proving to be a fantastic year, as new states make the move to launch mobile sportsbooks throughout.

But how has it become legal, in which states can you currently online gamble, and what's the future of the industry? Read on to find out everything you need to know about this fantastic form of entertainment, loved by many around the globe.
A brief history
Gambling has a long-standing history in the United States. Some of the earliest forms of gambling, known as 'games of chance', came to the colonies alongside its first settlers. During many periods in the history of the US, there have been times when most forms of gambling have been, and in some cases still are, illegal.
Things changed in 1931, when Nevada legalized gambling to bring economic relief in the area to overcome the Great Depression. Slot machines were popular in Southern Maryland during 1949 and 1968 when they were operated legally. And in 1977, New Jersey legalized gambling in Atlantic City, which became a significant tourist destination and revitalized the city.
During the 1990s, riverboat casinos became legal in Louisiana and Illinois as well as other states. Six years later, Michigan legalized gambling in Detroit, creating a center for potential casino growth. In 1992, Congress passed the Professional and Amateur Sports Protection Act to try and curb the rise of gambling at sporting events. However, the act was overturned by the Supreme Court during 2018, which deemed it unconstitutional for the federal government to stop sports betting from being legalized under state law. Before this, there was an estimated $150 billion in illegal betting conducted by Americans every year.
In 2021, a total of five states went live with online sports betting. This included Wyoming, Arizona, Connecticut, Virginia and Michigan.
But which states are next in the lineup to go live with sports betting?
New York
Back in 2013, New York initially legalized sports betting at the state level. The state opened its first retail sportsbooks in 2019 in July. Despite some delays in 2020, New York online sports betting launched in January 2022. During that first month it generated $125m in revenue alone – the largest month recorded in US history. It's an exciting time for the state, as the revenue continues to grow and is a fantastic success for the region and fans of sports betting.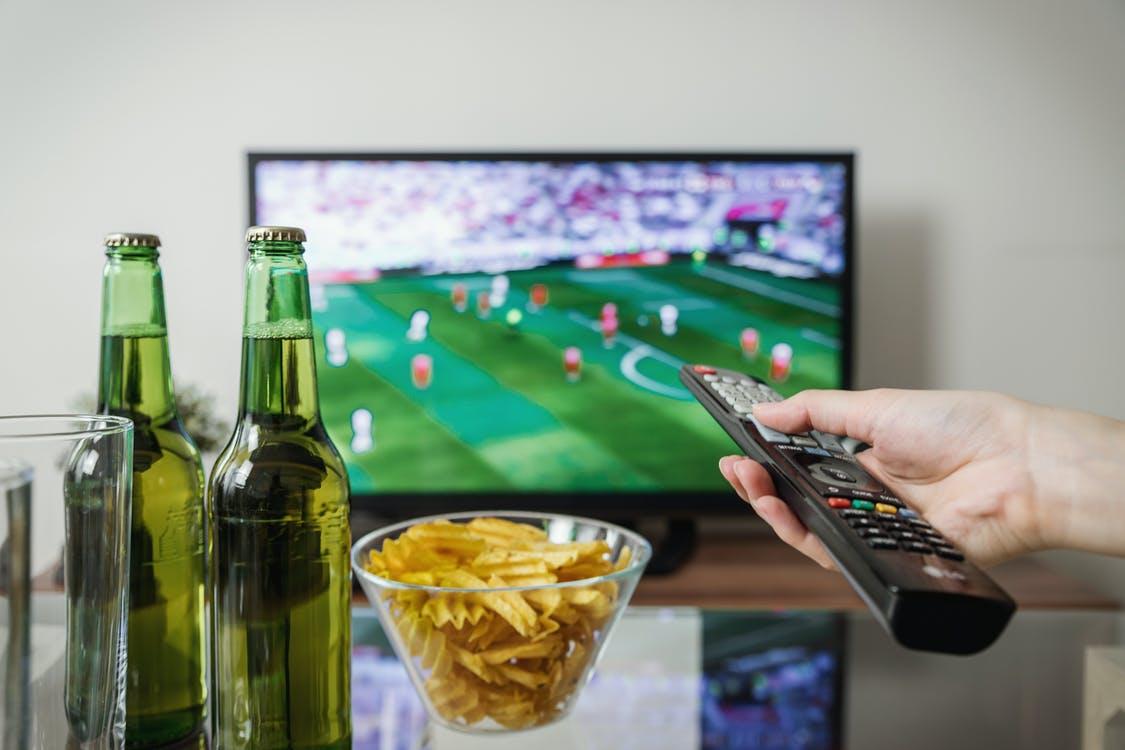 Louisiana
This state launched in-person sports betting available at retail sportsbooks in October 2021, with 13 locations that are now licensed and accepting wagers. Casinos in the state made over $10 million dollars off sports betting and collected over $400,000 in taxes. Louisiana officially legalized sports betting on mobile devices at the end of January 2022.
Maryland
It seemed like Maryland was off to a good start with projections that online sports betting would be launched in early 2022 alongside New York and Louisiana. Delays have meant that it will be the middle of the year at the earliest. However, retail sportsbooks began accepting wagers in-person during December 2021.
Ohio
State legislators approved House Bill 29 in Ohio on the 8th of December, legalizing retail and mobile sports betting. A deadline has been set for January of next year for it to begin!
Lessons to be learned from the UK
If the success of the online gambling industry is any indication, the US are onto something great. Online gambling is legal in the UK and regulated by the UK Gambling Commission. The UK Gambling Commission was established by the Gambling Act of 2005 and works as the regulatory board for all kinds of commercial gambling, bingo, or lottery that operates within the UK. Online casinos and land-based casinos also fall within the jurisdiction of the UK Gambling Commission.
As online gambling was legalized early, it has had time to provide a clear framework for hosting games. As a result, that has led to over 33.6 million active online gambling accounts, with a gross gambling yield that increased by approximately 6 million GBP between the years of 2011 and 2018.
One of the big reasons that the UK has been able to successfully (and safely) implement these laws is their continued advocacy for total transparency as well as fairness in the industry. The Gambling Commission balances out its aim to see success for the industry while also having a firm stance on problem gambling.
There has also been a shift in cultural views, with younger generations getting involved in fun games. This has been influenced by the marketing of gambling as entertainment (rather than a way to make money).
New technologies have also had a huge role to play when it comes to the success of gambling in the UK. The ability to play your favorite online casino game from your mobile device has proved very popular, with people enjoying the entertainment form while on their regular commute, at home or with friends.
It will be interesting to see over the next few years how the legalization of online casinos in the US will follow the path of UK success — and if it will encourage more states across the US to do the same.