Hong Kong is one of the most competitive business investment destinations globally. It offers many advantages to investors, and that is why investments pour into the country (46,323.86 USD GDP per Capita).
Moreover, Hong Kong, like some other business destinations, has gone on to become great for setting up offshore companies. This is because the government provides certain safeguarding to offshore investors that act to secure their investments.
● Do you want to set up an offshore company in Hong Kong?
Know more on this in this article to get a clear picture. This article gives a clear picture of the whereabouts of offshore companies in Hong Kong.
Characteristics Of Hong Kong Offshore Companies
Have you started your plan to set up an offshore company in Hongkong? You can do it, but first, you need to understand some of the core characteristics of hong kong offshore companies. Only then can you prepare a concrete plan for the company setup.
Firstly, offshore companies in Hong Kong offer you high-level anonymity and privacy. Businesses want this privacy for the sake of their own interests.
If you are running an offshore company in Hong Kong, you ought to prepare an account. But the advantage that you get is that the information will not be accessible to the public. So you are getting safeguarding and safety at the same time.
Offshore companies operating in Hong Kong have to pay zero taxes on foreign profits. It is mandatory to keep one director and shareholder if you are opening a company in the said structure. One more thing that is a must for offshore companies is that you need to have an auditor to keep the accounts.
Therefore you will have to be highly careful with the selection and recruitment of the employees. You need to have a potent recruitment strategy.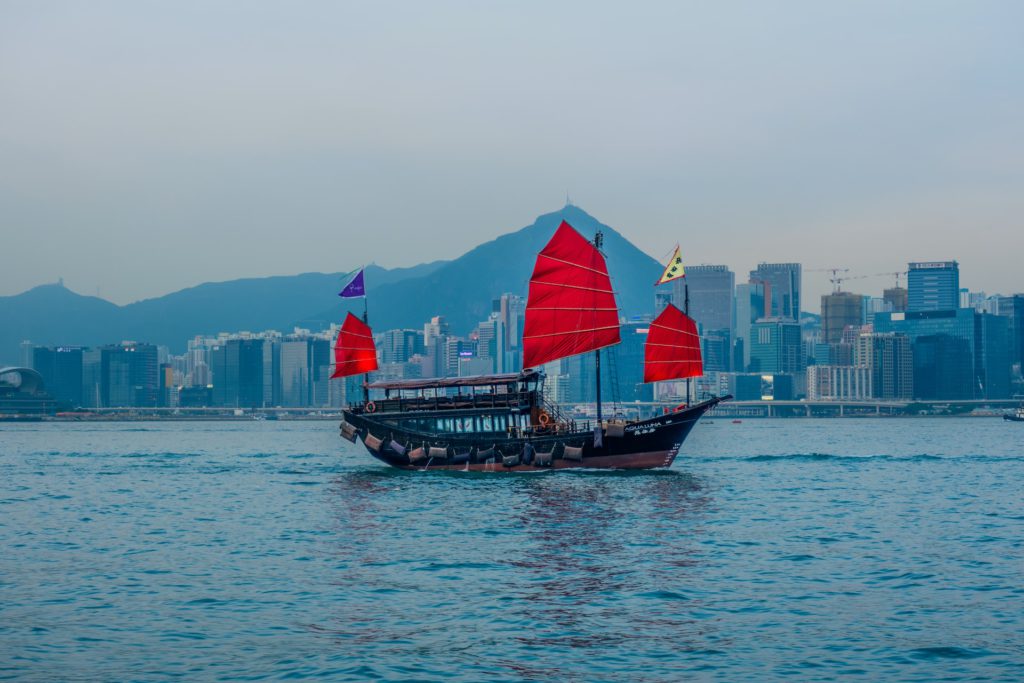 The Benefits Of Incorporating An Offshore Company In Hong Kong
There are definitely some benefits that you are going to get if you run a Hong Kong offshore company.
1. International Tradelink
The prospect of a business destination depends on what kind of trade links the country establishes with other countries. As far as Hong Kong is concerned, it is a hub for International business. Hong Kong and China have distinct business registration systems.
But both Hongkong and China share a Free Trade Agreement. The free trade agreement that Hong Kong shares with China is called Closer Economic Partnership Agreement or CEPA. According to a survey among all startups, 50% of them opined that getting access to mainland China is a real booster. Clearly, you get a $10 Trillion economy market access!
2. Friendly Tax Rates
Hong Kong offers one of the most attractive destinations for getting rebates on Tax rates. The country follows a flat-rate principle computing tax. Additionally, the authorities provide extra tax incentives to the business so that they increase competitiveness.
One has to admit that Hong Kong offers one of the best rebates and monetary facilities to the business. Thus it turns out to be one of the best business-friendly destinations in the Asia Pacific.
3. Straightforward Company Registration Process
There are certain rules, regulations, and guidelines that you need to follow when you register your company in your own country or some other company. Speaking of offshore companies, it can be said you get some benefits in Hong kong.
First, your company does not require to have a Resident Director. Secondly, you are not required to have Hong Kong resident shareholders.
When you open a company in some destination, your shareholders must be present in the country. However, offshore companies don't really need to have their shareholders present in Hong kong. This is how you can maintain anonymity.
Wrapping Up
Hong Kong emerges as one of the destinations that offer great benefits to investors setting up offshore companies in Hong Kong. The policies undertaken by the Hong Kong authority indeed make it one of the most investment-friendly destinations. Therefore it's safe to set up your offshore company in Hong Kong.