If you're looking for the best company structure for your business, you might want to consider a limited liability company (LLC). This is a form of business that combines aspects of corporations and partnerships. It offers limited liability protection for corporations and pass-through taxation of partnerships.
Essentially, an LLC exists as a separate body from its owners. It can sign contracts, hire employees, and do other things in its own name. Therefore, members can't be held liable for the company's liabilities or obligations, which is a feature of corporations. At the same time, as with partnerships, an LLC doesn't pay taxes on its own name. The owners share any profits or losses and then pay the taxes.
This guide walks you through all the important steps to form an LLC. They include the following:
1. Find A Registered Agent
In many states, it's a legal requirement to partner with a registered agent when forming an LLC. And even if it wasn't a requirement of the law, it always pays to find one to partner with. This is an individual or a company that'll receive official and legal documents on your behalf. If you travel more often or don't have a permanent work office, working with a registered agent ensures that important documents still reach you.
There are no strict requirements when selecting an LLC registered agent aside from age. They must be over 18 years old. Since you want someone to be there especially when you can't, get someone who's always available within business hours. It's best if you hire an experienced service provider. You can review Northwest Registered Agent to see if they're the right partner for your company.
2. Select A Business Name
Another major step to take when forming an LLC is to select a business name. This is a title that customers can identify your products or services with. Ensure you choose a name that reflects your brand.
Using a unique name would be a good idea. Remember that you'll be competing with several other players on the market. So deciding on a unique name can help differentiate your LLC from others.
After deciding on your LLC name, you'll have to check with the state for its availability. If available, you must pay a reservation fee so that another person doesn't pick it up.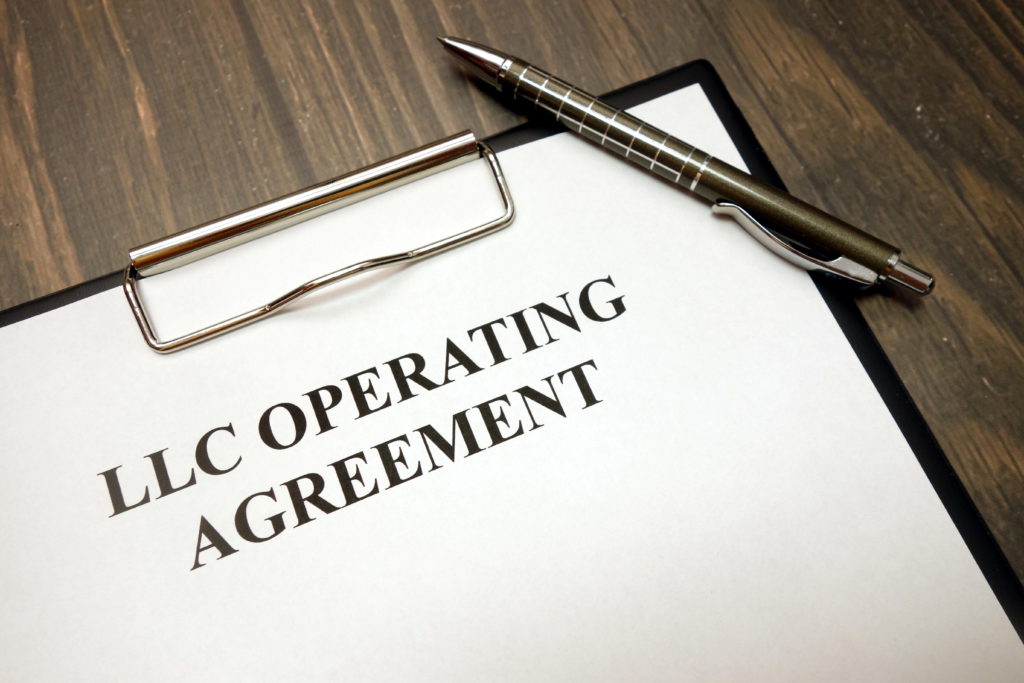 3. Establish An LLC Operating Agreement
This document contains agreements between members detailing how the business will be operated. It also explains the duties and managerial rights of all enterprise owners. Besides, it explains how profits or earnings will be shared among the members. Generally, an operating agreement should have all the crucial information about your organization's operations.
Although creating an LLC operating agreement isn't a legal requirement, it's always good to have it. It ensures every member agrees with their duties and rights. This goes a long way in ensuring harmony in your company operations.
4. File Articles Of Organization
You must file articles of organization when forming an LLC. This is an organization paperwork that lists things like the name and address of the company, the name and address of the registered agent, and the objectives of your LLC formation, among others.
The articles of organization must be signed by the person forming the company. You can file this document with the secretary of state or other responsible government agencies. The state will charge you for filing fees, so you must be prepared.
5. Obtain Operating Licenses And Keep Your LLC Active
Once every document is in order, you must obtain operating licenses and permits. To do so, you must register your business name with the state secretary. It's illegal to run any business without an operating license. Obtaining an operating license for your LLC helps you legalize it. You must also apply for other permits specific to your sector and business.
Once you've obtained operating licenses and permits, you can now launch your business. From there, you may want to file annual reports to update information about your LLC. There's not much else to do when it comes to documents when you've already formed your LLC and started operating. You can then focus on improving the efficiency of your business.
Takeaway
Forming an LLC when starting your business can be one of the most effective approaches to enhancing your efficiency. It ensures that you aren't liable for business debts and liabilities. So you can protect your personal assets against lawsuits, unpaid suppliers, and unpaid bank loans, among others.
Forming an LLC can be daunting considering all the factors you must account for. Nevertheless, with this guide, you know exactly what needs to be done, so you can form and launch an LLC without too much trouble.