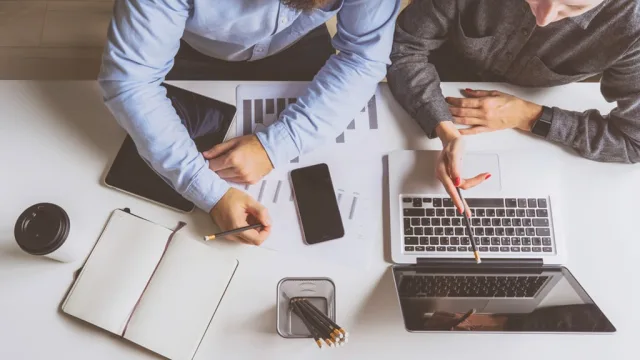 Wondering what Small Business Investing is?
Small Business Investing (SBI) means you can make an investment in a small business just by purchasing shares of a company or lending capital to the company or business. By doing this, you can get returns by the means of dividends, interest, or appreciation.
If you give capital to the company or business by the means of a loan, it will be reimbursed over time, as well as Interest. If you buy shares, the owner is permitted a percentage of the business's or company's earnings over time. It will also provide you with the advantage if the business or company grows, as your shares will increase in value over time.
Do you know that investing early in business entities can offer excellent opportunities?
Yes, it's true.
You can earn more money and increase your wealth. Conventional investment strategies will not work in this modern era, so if you want to make a profit, you should consider contemporary investment strategies.
Although less usual, investing in small businesses can yield returns that are many times higher than making investments in publicly traded businesses or companies. If you desire to create long-term tactical assets for your portfolio, nurturing and growing small firms should be one of your top goals.
In this blog, we'll discuss different kinds of business investments and how you may start accumulating wealth and boost profits:
So do you know,
How Does Small Investing in a Company or Business Work?
Whether a company or business is in the early stage of a startup or significant multinational corporation, the same fundamental principles apply.
Investing in a company or business can be done just by taking an equity position or debt in a company. Although it is right that both can provide promising returns, there are vital distinctions.
How To Make Investment In A Small Business?
If you want to invest in a business or company via using equity or debt, there are numerous measures you should take in order to reduce your risk and increase your chances of seeing a profit.
Source Deals
If you want to make an investment in small businesses, the initial thing to keep in mind is to find relevant business investment possibilities like companies or businesses that are searching for financing.
Remember that not all businesses or companies are looking for investors. They might not be prepared to sell their property, or they may be fully obligated and unable to make any further loan payments.
Meet With Company or Business Principals
If you have searched for an opportunity, meeting with the company's leadership is vital.
This is a good chance to discover more about their goals and intended financial usage. This is your opportunity to know more about the business you might invest in and the characteristics of the leaders of the company. Remember that these individuals are your partners, and this is your call to decide whether they are the kind of people you want to work or do business with.
Conduct Due Thoroughness
The next step you should keep in mind while making an investment in a small business is to carefully examine the company's operations, finances, and likelihood of success. This means reviewing the company's outstanding loans, the books of the business or company, and doing a market study of the products and services the business or company sells.
You should conduct credit or background checks on the company's executives or other proprietors.
Negotiate the Terms
After doing a thorough review of the company or business, you will be required to create a specimen financing agreement or term sheet if you wish to offer to fund the company or business.
Once you've created a thorough overview of what you're willing to provide, you should review it with the company's principals.
Close the Deal
After deciding to sign a contract with the company's leaders, you will need to conclude the finance in order to complete your investment in their company or business. This is the final time when you will sign contracts and provide the funds you promised. In return, you will get the signed contract or shares of the company that highlights the loan terms and entails when and how it'll be returned.
To Recapitulate,
As you can see, there are many ways to invest in small businesses. Each can help you reach your investment goals, but the best way for you to do so will depend on your circumstances and desires. We hope these insights have been helpful and that you're better equipped to start growing your portfolio today!
Ultimately, investing in small businesses is a very different process than traditional investments. But it's a smart, efficient way to make money—just be sure to do your research first, and start small if this is your first time out of the gate.