A recession is a temporary period of economic decline that interrupts activities within various industries. During this timeline, most suppliers and service providers increase the prices of their goods so they can pay off their business expenses. As a result, their partners often consider laying off some of their employees so they can reduce office expenses and maintain their ability to meet the demands of their customers.
Since this period generates a decline in global economic activities, many working-class individuals are going through unemployment. In turn, these professionals have to use their savings to sustain their daily living while looking for job opportunities to support their families' lifestyles. If they stay unemployed for a long time, they might experience financial loss, leading to higher debts and bankruptcy.
This article provides six methods of increasing your income during a recession.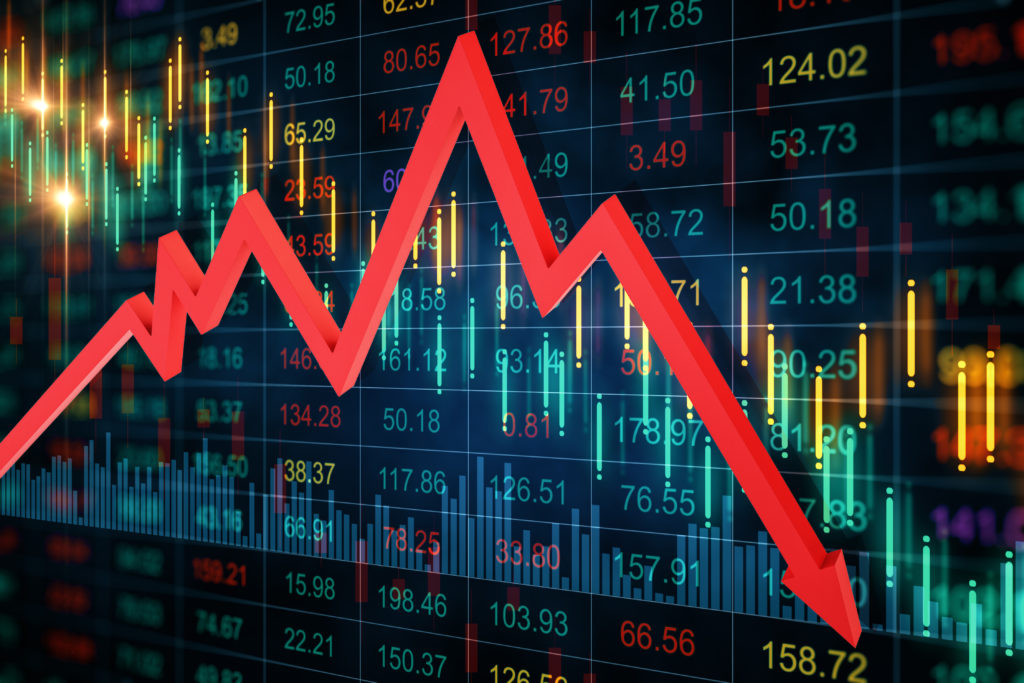 Accept Freelance Work
Freelancing is a modern way a skilled individual can work as an independent service provider instead of being employed by an organization. During this income-generating activity, the freelancer and the client agree on a contractual agreement involving the payment option. These professionals often have the freedom to control their workload, which allows them to select and reject projects depending on their preferred interests and schedules.
Since freelancing is excellent income-generating work, you must consider accepting a freelance job by looking for projects from credible sites online. As you search, you might find out that you can earn up to $500 per week delivering for DoorDash. With that amount of income flow, you can sustain your current lifestyle. At the same time, you actively seek another job within your industry without filing for bankruptcy during a recession.
Sell Used Items
Selling used items can often be a profitable income, especially for individuals who want to declutter unnecessary goods within their homes. In addition to getting rid of unwanted belongings, they can make some quick cash flow during this activity to pay off their debts. Furthermore, this process is an excellent way for budding entrepreneurs to practice their negotiating skills, which are helpful in their business or during their interview process.
Since selling used items is a good source of instant cash flow during a recession, you need to consider decluttering your home so you can find valuable belongings. To sell your products online quickly, you have to look for digital marketplaces, register for an account, and curate your page to gain the trust of prospective online buyers. After that, you must make your second-hand products look credible by using natural lighting and writing accurate product information.
Invest In Real Estate
Real estate investing involves the rental or sale of residential properties and commercial spaces for profit. When a professional chooses highly profitable assets, they can enjoy a high return on investment (ROI), tax advantages, and predictable cash flow for higher rental rates. As they generate high earnings from this activity, they gain enough financial capital to invest in more properties, which might become their primary source of income.
Since real estate investing benefits investors, you should consider this a good income source during a recession. Before cashing out on properties, you should create your real estate investing strategies to gain a high ROI and avoid scammers taking your money. For instance, you may need to contact a professional real estate inspector who can evaluate the current state of a building and discover issues that might threaten your investment.
Pay Down High-Interest Debt
Debt is the money an individual owes from another person or an organization to pay off their expenses. However, most creditors charge a higher interest rate on loans, often increasing until the payment is complete. As a result, this high-interest debt might weigh on their finances without receiving any ROI.
Since owing high-interest debt can heavily affect your economic status, you should consider paying off these financial liabilities first. Before investing in a business or looking for other ways to boost your income, doing so, you won't have to incur additional interest over time. Additionally, you should avoid signing up for more costly loans by cutting away your credit cards, especially when facing financial struggles during a recession.
Take Advantage Of Discounted Products
A discount is a promotional tool that companies offer to their ideal consumers with a reduced price of their products and services. Usually, most businesses provide this element when they're short of cash or their perishable goods are nearing expiration dates. As a result, these companies attract more buyers and avoid keeping or throwing away expired inventories, which is a cost-effective option during a recession.
Since businesses often offer discounted goods, you should take advantage of these products to save on your monthly grocery expenses. To gain higher discounts on your favorite items, you need to consider looking for the store manager and ask for the best price they best can offer you so you can get reduced deals. After receiving a discount on these items, you can set up a digital store where you can re-sell these products at their regular selling rates to gain more sales.
Gain New Skills
A skilled worker is a professional with the skills, knowledge, and training they use to apply for their preferred jobs. Since these workers have a wealth of expertise in an industry, most companies often look for them because they're productive at their day-to-day tasks. In turn, they gain more chances to find a high-paying job and reduce the risk of being laid off during an economic strain.
Since being a skilled professional is in demand in the market, you need to gain advanced expertise in your chosen field to be more competent. With that, you should consider pursuing graduate studies to gain in-depth knowledge about your area and increase your salary while enhancing your network. After having a personalized learning experience, you'll gain the top skills most modern employers look for like communication, teamwork, interpersonal, self-management, and organization.
Key Takeaway
As a working professional, you need to stay competitive in your field of expertise to avoid getting laid off by your employer. Thus, you should consider following these methods to increase your income during a recession. Once you do so, you might be able to discover income-generating opportunities that'll set you up for lifetime success.